Up-to-date trad songs, rooted in time and memory, with violin, accordion, harmonica and bouzouki: this is what De Temps Antan offers with its 5th album Pesant. Co-produced by the trio and Éloi Painchaud, Pesant.
After 16 years of touring in 18 countries, more than 1,000 concerts and 3 Félix awards in their career, De Temps Antan continues to propel traditional music to a higher level!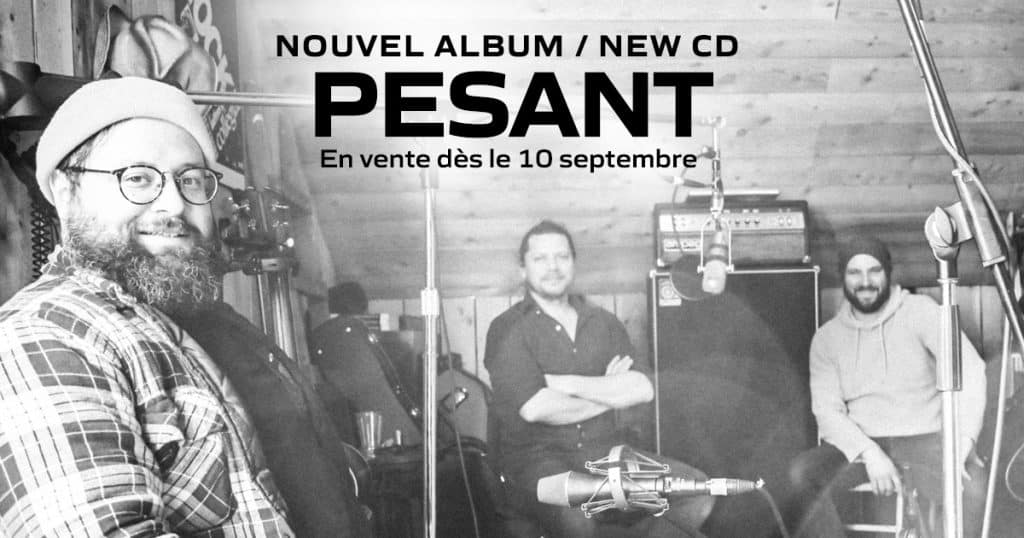 PESANT: NEW CD LAUNCH TUESDAY 7 SEPTEMBER 2021
On September 10, De Temps Antan, Quebec's most powerful trad trio, will release its fifth album Pesant via L-A be. Updated trad songs, rooted in time and memory, with fiddle, accordion, harmonica, guitar and bouzouki: that's what this group, made up of multi-instrumentalists Pierre-Luc Dupuis, Éric Beaudry and David Boulanger, offers. Co-produced by De Temps Antan and Eloi Painchaud, Pesant is an album that is as committed as it is moving, featuring a magnificent reworking of Paul Piché's hit Réjean Pesant.
EVENT-LAUNCH:
L-A be and La Compagnie du Nord present the launch of De Temps Antan on Tuesday September 7th at 7pm (EDT) on Facebook >>>>.
It will also be possible to attend the launch in person in a 6 to 8 format at Le Ministère in Montreal.
Tickets are free and in limited quantities. Vaccine passports are required to attend the event.
BOOK YOUR SEATS NOW >>>>>>